Een superlate DIY, maar 't is toch nog gelukt. 't Was namelijk niet gemakkelijk om redelijk acceptabele foto's te nemen, met het donkere weer van de laatste dagen.
Iets wat ik altijd superleuk vind met de kerstperiode zijn kerstkransen. 'k Heb al zoveel verschillende mooie en originele kransen gezien de laatste tijd, dat ik zelf wel eens een poging wou wagen. Bovendien lijkt het mij superleuk om mijn tot nu redelijk onbestaande collectie Kerstspullen ieder jaar uit te breiden met een hoop zelfgemaakte dingetjes.
Benodigdheden:
isomo krans vorm
wol in kleur naar keuze
vilt in kleur en dikte naar keuze
lijmpistool
knopen
andere versieringskes (pompoms, veren, gehaakte of kanten doily's )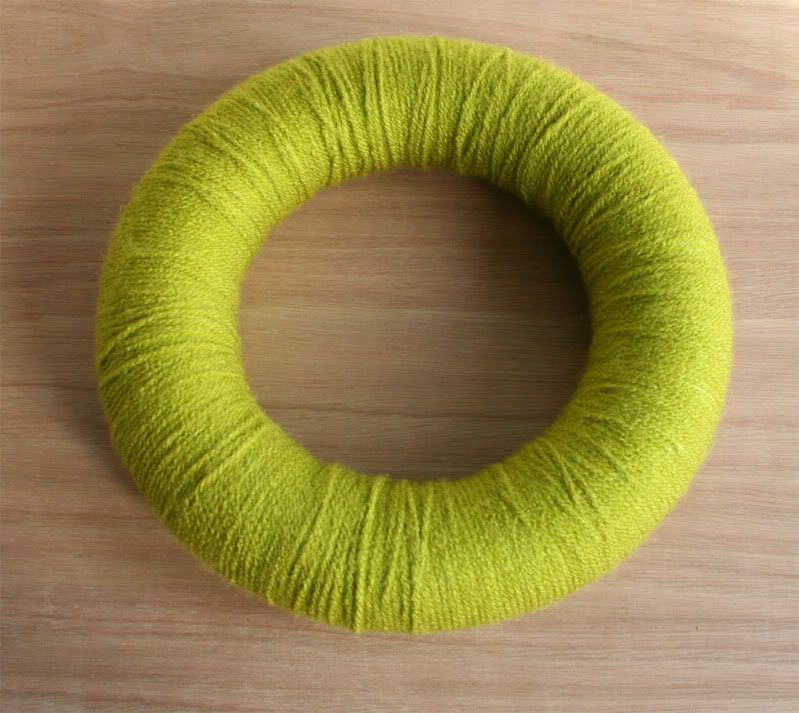 Het eerste wat moet gebeuren, vond ik zelf nogal saai. Ge moet uwen isomo krans omwikkelen met wol, totdat ge geen isomo meer ziet. Hoe dikker uw wol is, hoe rapper dat gedaan is waarschijnlijk.
Ik wou bloemen op mijn krans en laat daar nu toevallig een heel goeie tutorial voor te vinden zijn bij Mme ZsaZsa. De enige aanpassing die ik gedaan heb, was maar de helft gebruiken van wat normaal voor een ZsaZsa broche gebruikt wordt, omdat de bloemblaadjes anders heel onhandig dik worden door de vilt.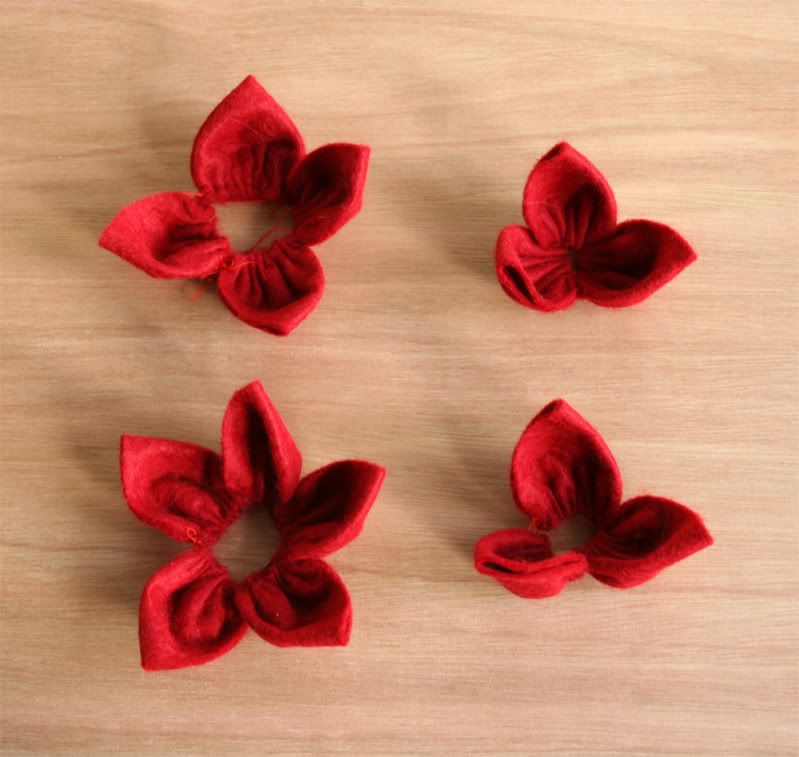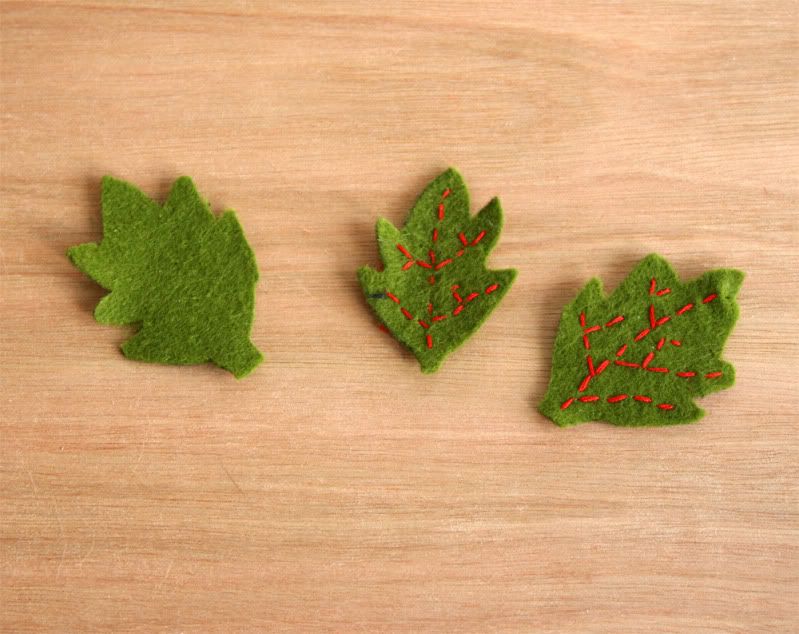 Bloemen horen blaadjes te hebben, dus die knipte ik een beetje lukraak uit een lapje groene vilt. Daarna borduurde ik er nog de nerven op.
Een testcompositie, kijken of mijn bloem en blaadjes goed geschikt ligt en dan aan de slag met het lijmpistool. Daarna moet je de krans enkel nog ophangen (want lijmpistool-lijm is direct droog, moehaha!) en vol bewondering staren naar uw prachtig staaltje handwerk.