Een tijdje geleden reviewde ik Mess van Keri Smith. Bijna op hetzelfde moment kreeg ik ook This is not a book in mijn handen geduwd. Het duurde een tijdje vooraleer ik vond dat ik genoeg opdrachtjes had gedaan om ook dit boek te kunnen bespreken.
In tegenstelling tot Mess speelt This is not a book minder in op het creatieve uit de mens halen, meer op grappige opdrachten en doe-dingen die niet noodzakelijk gebruik maken van verf en potloden. Veel This is not a book opdrachten zijn denkoefeningen waarbij je je verbeelding de vrije loop kan laten gaan, lijstjes maken en beetje ingrijpen op publieke plaatsen. Een ideaal boekje voor op reis of onderweg (op de trein ofzo) om uzelf bezig te houden zonder dat je daarvoor medemensen moet storen.
This is not a book is een boek dat u laat nadenken. In de Thought Garden is het bijvoorbeeld de bedoeling om gewoon ieder idee dat in u opkomt uit te schrijven, om ideeën op die manier te planten en tot bloei te laten komen. Een andere bladzijde laat u wegdromen bij alle dingen die je wel zou willen proberen in uw leven.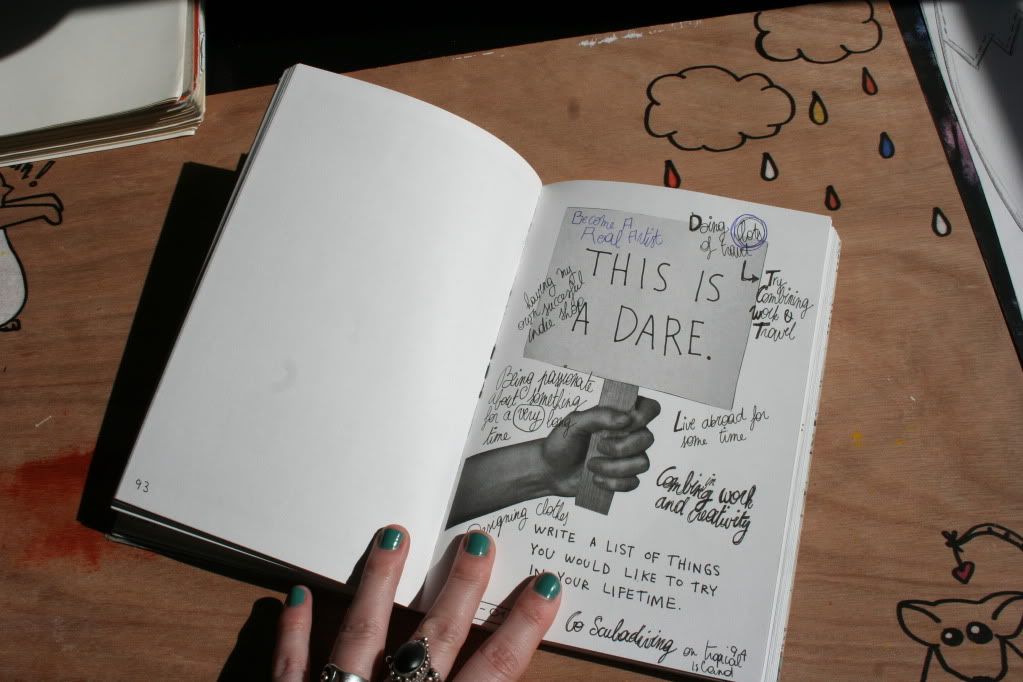 Andere opdrachten bestaan uit het irritant maken van een bepaalde pagina. Ideaal om frustraties van u af te schrijven en te tekenen. 😛
Of laten u kunstenaar spelen en vragen toch om interactie met uw omgeving. Iets wat ik dus nog niet gedaan heb, maar dat komt er nog wel eens van. Ooit. 😛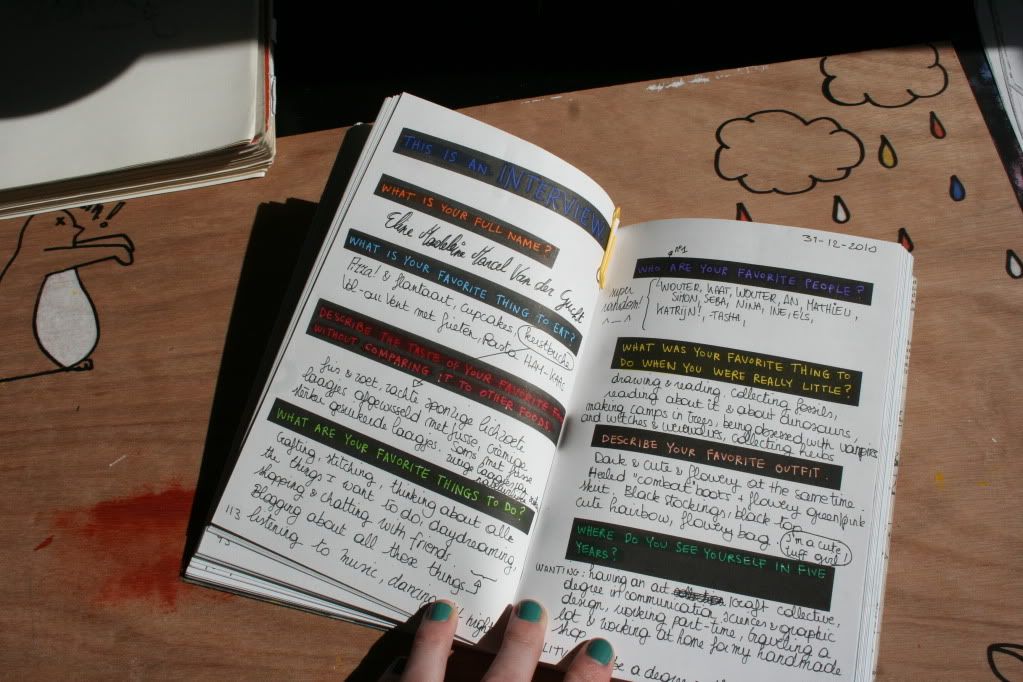 Eén enorme tip: zoekt een vorm die groter is dan mijn bloemen als ge die opdracht ooit zou doen. Mijn god, dat was veel werk! En saai op den duur!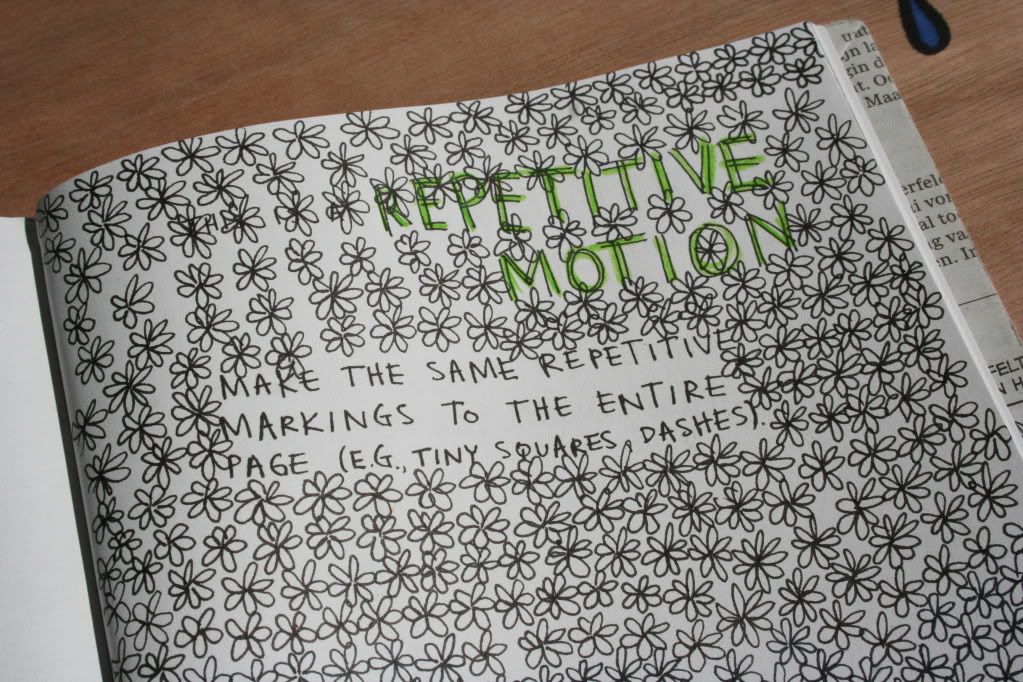 Waar Mess vooral een doeboek is, is This is not a Book meer voor de denkers bedoeld. Ideaal om allebei in huis te hebben dus, kwestie van wat af te wisselen. 🙂