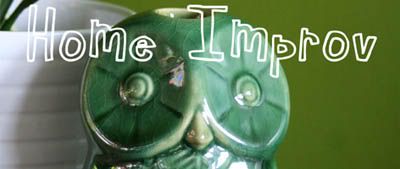 Tweedehands meubelen toegestopt krijgen van ouders en grootouders houdt in dat je af en toe de verfborstel mag bovenhalen. Een aantal jaren op zolder of een paar jaar in het ongenadig kotleven en een meubelstuk heeft al eens behoefte aan een nieuwe laklaag.
'k Ben natuurlijk stom geweest en heb geen "voor" foto genomen van mijn vouwtafeltje, maar 't was dus gewoon lichtbruin, ongelakt hout. Voornamelijk ongelakt tenminste, aangezien de lak al danig had afgezien en bijna overal afgebladerd was. Tijd voor een nieuw laag dus en ik zag een wit tafeltje best zitten.
Excuses voor de slechte foto, het licht en mijn photoshopkennis wilden niet helemaal mee. Ik twijfel nu een beetje of ik het hiervoor toch niet mooier vond… Maar ik had zodanig veel verschillende houttinten in de living, dat een beetje extra wit eigenlijk wel nodig was…
Behalve het tafeltje stond er nog een kader op de laklijst, kwestie van alle kaders beneden in de gang in dezelfde kleur te krijgen. De kaders zijn afkomstig van Ikea, maar ze zijn helaas uit productie. 'k Heb er bij de ene zelf een stuk kurk op gelijmd, van de andere heb ik een krijtbord gemaakt (die je op de twee foto ziet piepen aan de rand, die kader was al eens eerder geschilderd).
Een kader lakken kost natuurlijk niet zo heel veel tijd en aangezien ik heb besloten om de tweedehands stoeltjes in de living niet van een laag verf te voorzien (afgeleefd is hip enzo :p) had ik nog genoeg lakverf over om nog een projectje te doen.
In mijn werkkamer staan er op mijn crafttafel een aantal houten bakken met vakjes. Ideaal om alle kleine knutselrommel in op te bergen die anders toch maar ergens zou rondslingeren.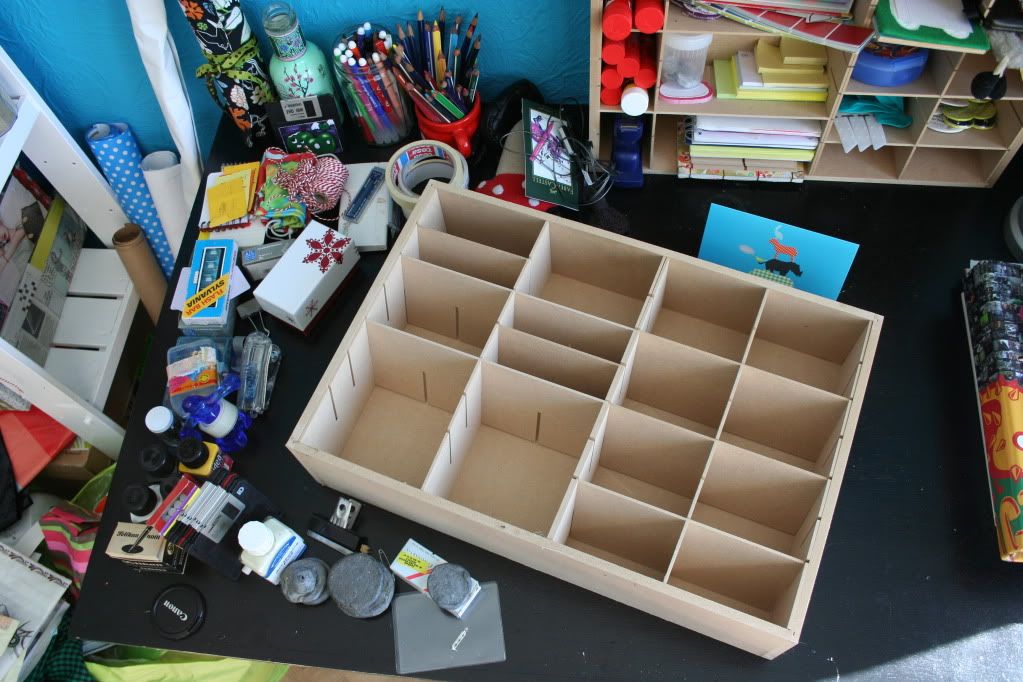 Voila, zo worden dingen dus gelakt. Eerst zijn ze bruin en daarna zijn ze wit. Gewoon poef!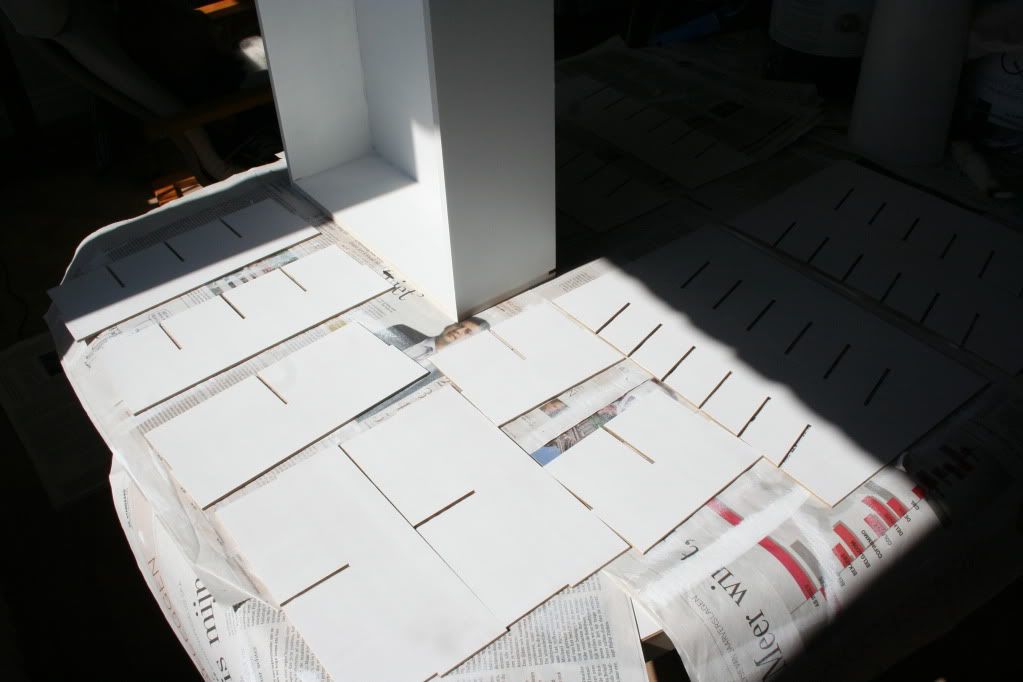 Tijd voor de voor en na foto's. 😀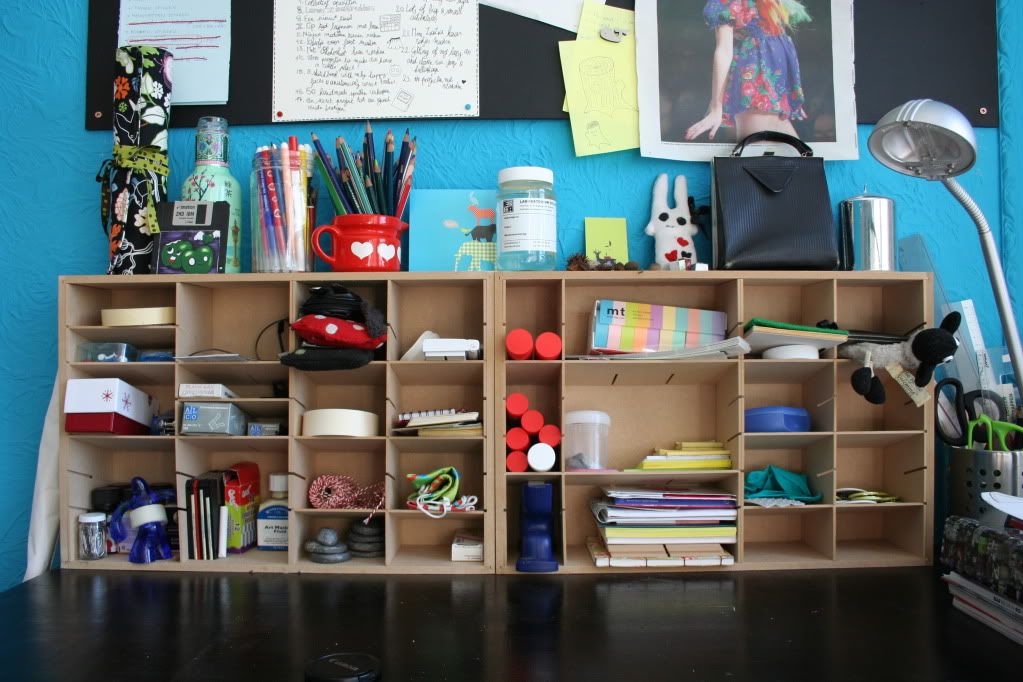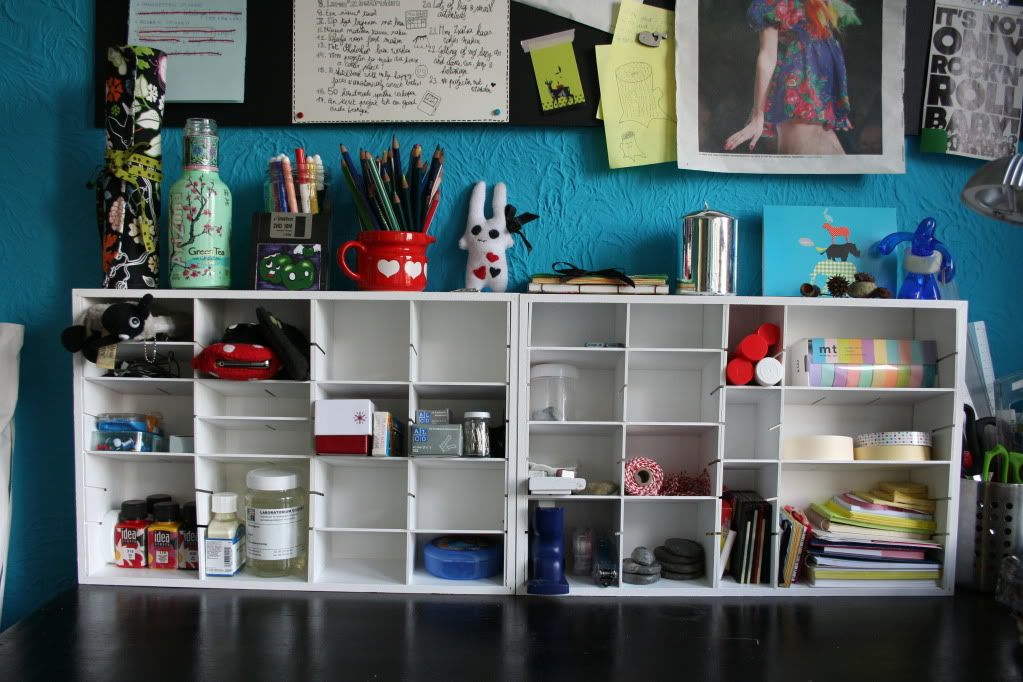 'k Vind alleszins stukken beter met dat laagje lak, veel frisser en zelf met evenveel rommel in oogt het toch netter. Wat natuurlijk mooi meegenomen is.