Vandaag de laatste tutorial van mijn Craft Party-weekje en 't is enen waar ge goed van gaat kunnen slapen! De tutorial van vandaag bestaat namelijk uit een Panda-slaapmasker, ideaal om te kunnen uitslapen nadat ge langdurig het einde van de examens gevierd hebt (over een paar dagen pas natuurlijk) en uw gordijnen sluiten niet goed. Of voor als ge deze zomer in de auto/op de bus/in het vliegtuig wilt slapen. Of gewoon omdat ge er van overtuigd zijt dat zo een masker HET toekomstige fashionaccessoire van de zomer gaat worden.
Benodigdheden:
witte en zwarte vilt
zwarte fleece
naald en draad (en een stikmachine)
rekker
panda-masker patroon dat je hier kan terugvinden (opgelet: masker moet in de lengte van het blad geprint worden!)
Om te beginnen knip je alle onderdelen van het masker uit. Je knipt de voorkant uit de witte vilt en de achterkant van het masker knip je uit de zwarte fleece. De oren, oogjes en neus knip je uit zwarte vilt.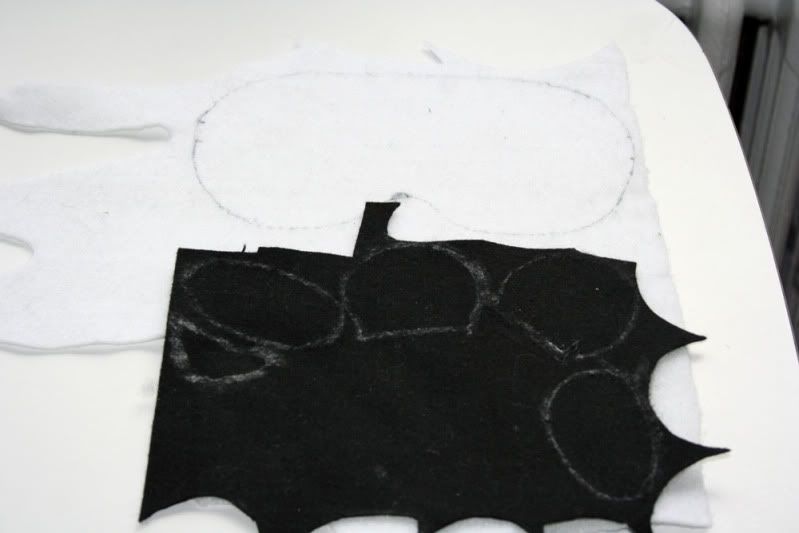 Daarna naai je de oogjes en de neus op hun plaats op de witte laag stof. Meet ook de rekker af. De ogen worden afgewerkt met wit garen.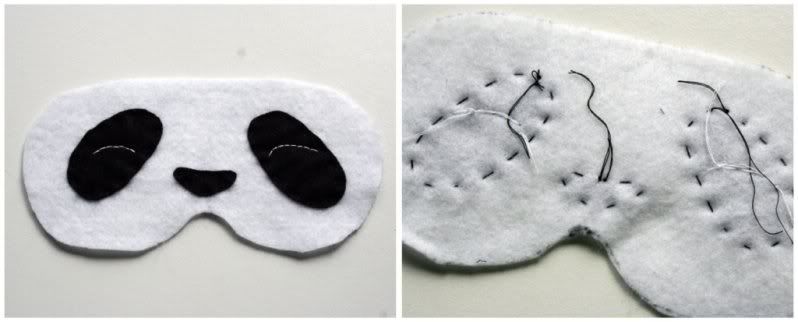 Tenslotte plaats je de oren op de juiste plaats tussen de twee lagen stof. Ook de rekker plaats je nu tussen de laagjes stof. Daarna stik (of naai je met de hand) rondomrond de twee lagen aan elkaar.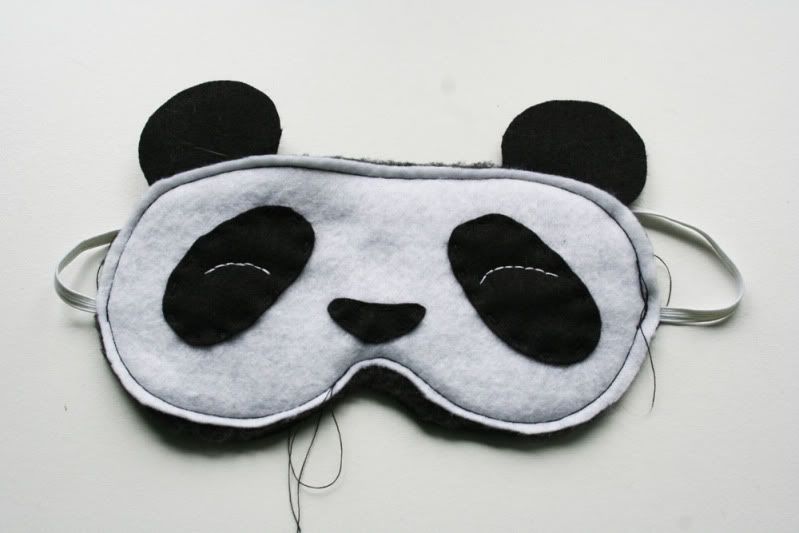 Bijknippen en klaar!
Showtime!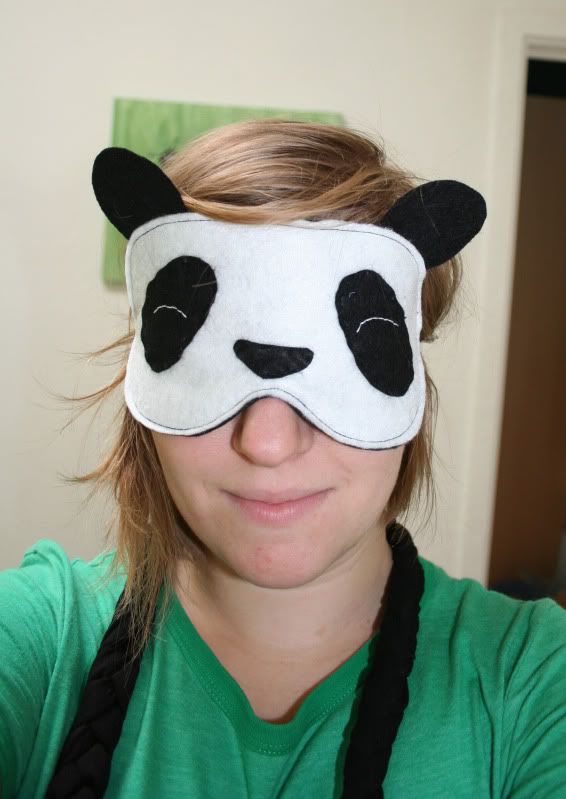 (neen ik heb mijn haar niet gekamd vandaag, dat zou geen zicht zijn hé, een slaapmasker met gekamd haar, zeg nu zelf? 'k Heb op die foto precies ook uitgroei O__o wat niet kan, want ik verf mijn haar dus niet)