'k Heb hier waarschijnlijk al eens laten vallen dat ik nogal veel plannen heb voor deze zomer. Een waslijst bijna. Veel goesting had ik ook om er in te vliegen. En zeeën van tijd. 'k Heb mijzelf voorgenomen dat ik heel de maand juli ging stikken en craften dat het een lieve lust zou zijn, want ik had toch geen vakantiejob. Tot ik er dus plots wel één had en ik 's avonds enkel nog in staat was om een paar uur achter mijn laptop (google reader!) door te brengen vooraleer in mijn bed te kruipen. Chapeau voor full time werkende mensen die iedere dag een uur pendelen en een huishouden draaiend kunnen houden. 'k Ben oprecht blij dat ik nog een paar jaar tijd heb om te oefenen. 🙂
Terug naar die waslijst van mij. 'k Dacht dat het misschien leuk zou zijn om ze te delen in plaats van ze alleen maar sporadisch eens te vermelden zonder meer. 'k Heb ze wel wat samengevat, want 't zou echt veel te lang worden anders.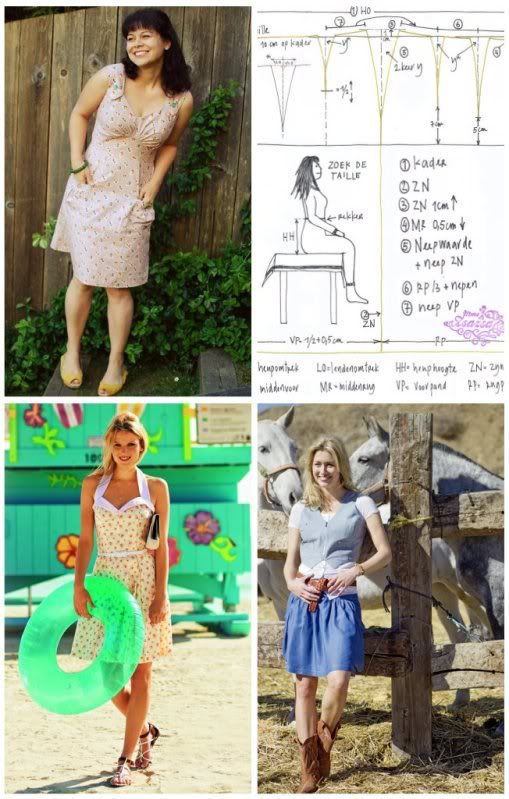 1. Meest terugkomende thema op mijn lijstje is, denk ik, dingen stikken. Hangmatjes voor mijn ratjes, rokken van Mme ZsaZsa en de Knipmode en kleedjes met patronen van Colette & Burda. Op mijn eentje, met vriendinnen en met mijn oma.
2. Films & series kijken is nog zoiets dat vaak terugkomt. Het nieuwe seizoen van True Blood bijvoorbeeld ('k heb nog steeds niet naar aflevering 1 & 2 gekeken en zondag is er al nummer 3! O__O), maar ook Being Human, The Illusionist, Les Triplettes de Belleville & de hele studio Ghibli collectie. Er gaan wat gaten in mijn cultuur opgevuld worden deze zomer.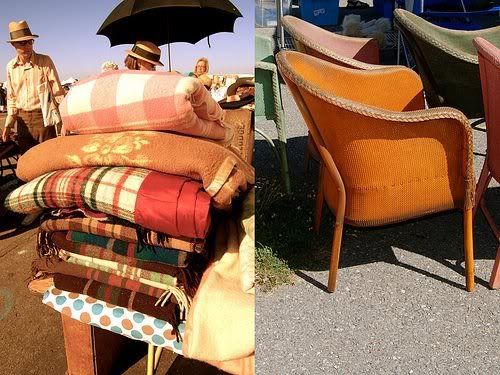 bron: sfgirlbybay
3. Rommelmarkten! Ik ben waarschijnlijk de slechtste tweedehands shopper ooit en dus gaat er geoefend worden deze zomer! Potentieel zien & afdingen, yes we can!
4. Tekenen, schetsen & schilderen, want 'k heb altijd goesting, maar ik doe het nooit (of toch veeeeeel te weinig)
5. Zitten prutsen aan mijn blog. Indeling aanpassen, met kleurtjes spelen, nadenken over wat ik anders zou kunnen doen, een derde kolom en een child theme maken. Als het ook nog even kan, gooi ik mijn zelfstudie in de wondere wereld van photoshop hier ook bij, 't is tenslotte voor den blog dat ik daar beter in wil worden. 🙂
Hebben jullie ook zo een lijstje zomerplannen? Of is het meer van "we zien wel"?