Toen ik gisterenavond deze blogpost wou afwerken, was het al laat. + mijn ogen stonden superrood geïrriteerd. Wijs als ik altijd ben, besloot ik in mijn bed te kruipen, zonder blogpost, maar zie, 't is mij toch nog gelukt om hem op een treffelijk uur af + online te krijgen! Hoera! En nu ga ik vlug mijn katten eten gaan geven, mijn ochtendroutine afwerken ('t is 12u en ik stink nog, speciaal voor jullie! :mrgreen:) + mij op de rest van mijn to do-lijst van deze week smijten. Ik heb een missie + een deadline!
1. Ideaal voor Belgische zomers + so true 🙂
2. Regenboognagels + konijntjes! Neen, mijn nagellak-obsessie is nog niet over, 'k vrees dat je nog wel vaker gelakte nagels gaat zien verschijnen…
3. De Disney prinsessen van Timothy Shumate zijn de max!
4. I love before & afters! Het is altijd super inspirerend om te zien hoe sterk een kamer kan veranderen. Craftyminx ruimde onlangs haar craft room op die een tijdje in onbruik was geraakt + I like the result! Helaas heeft mijn bureau maar al te vaak trekjes van de before versie, met alle tafels en strijkplanken compleet ondergesneeuwd, maar foto's als deze geven mij altijd een beetje moed. Yes we can! de kamer volledig opruimen. (maar stiekem hou ik van rommel, soms leg ik expres wat gerief 'random' op mijn bureau, just for the look of it. 'k Ben vast niet de enige?)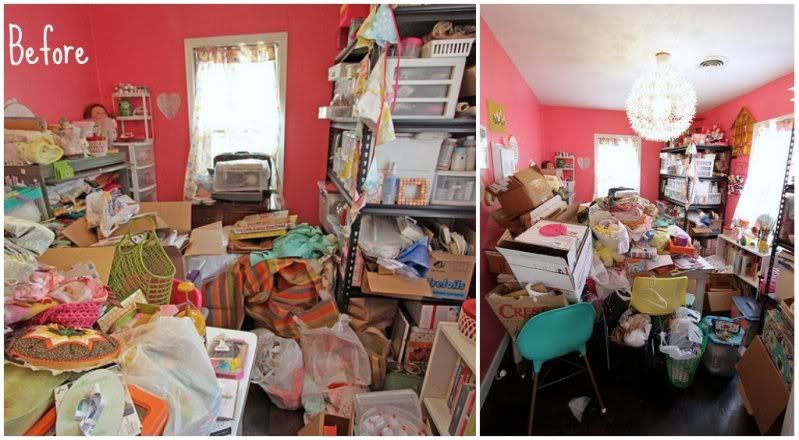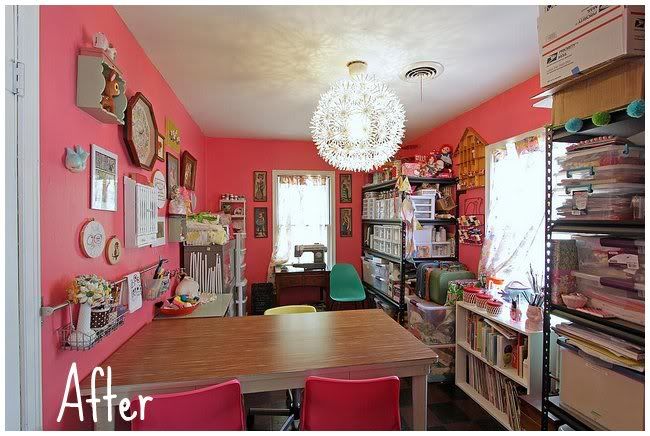 5. 'k Vind vogels fascinerend, vooral de ienieminie kleintjes + de prachtig gekleurde
6. Dit huis!

7. Haar haar… Ondertussen lijkt het zolang geleden dat ik een Pretty Things aan haar alleen bestede en ik ben het gewoon aan het uitstellen om iets met het mijne te doen…

8. Stiekem droom ik van zo een grannysquare dekentje voor op mijn bed of in de zetel, maar 'k zie het echt niet zitten om al die stukjes te haken…
9. En alweer iets om te onthouden deze week: