Vorige week was er Petit Bazaar, waar ik eindelijk, na 6 edities, eens raakte. Mijn portefeuille raakte lichtjes geplunderd vooral hier en hier. Maandag was er een langverwacht Volbeat concert, dat vanuit een stoeltje werd gevolgd, aangezien ik nogmaals kennismaakte met mijn minst favoriete ziekte (als je al favoriete ziektes kunt hebben natuurlijk), buikgriep. De rest van de week werd er weinig gegeten, afgevraagd of ik nu buikpijn had van de honger of van ziek te zijn en werd er veel in bed gelegen.
Allemaal reden te meer om deze week extra goed te starten en wat is er beter om goed te starten dan een lijstje met mooie dingen? Ik dacht het al. 🙂
1. Ik ontdekte de blog van Afsaneh Tajvidi een tijdje terug en ik was meteen helemaal weg van haar schetsboeken en haar vogels. Ik wou dat mijn schetsboeken er even schattig uitzagen!
2. Bpost bracht een leuk postzegelvel uit "Snoep van bij ons", ontworpen door Carll Cneut en Leen Depoorter

3. Regenboog cupcakes! Stel dat het hier ooit nog eens begint te regenen, dan ga ik die zeker eens maken!

4. Ik kan nog steeds geen genoeg krijgen van vosjes!


via Poppytalkhandmade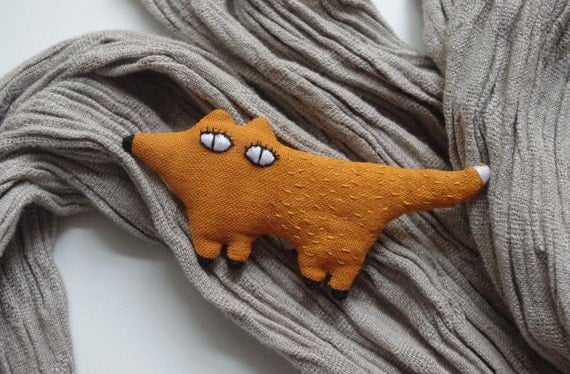 via Etsy
5. Actrices die slimme dingen zeggen 🙂