't Is hier alweer een tijdje stil geweest en met het blokschema dat de komende weken mijn belangrijkste prioriteit vormt, gaat dat wellicht niet snel veranderen. Ik probeer zo ver mogelijk uit de buurt van mijn computer en zijn extreem gevaarlijke internetverbinding te blijven, maar af en toe kan ik het niet laten om eens te komen kijken natuurlijk. Ik hoop dat iedereen fijne kerstdagen achter de rug heeft? En dat de Kerstman zich niet gemist heeft?
Omdat ik niet volledig uit mijn blog-ritme wil raken, krijgen jullie van mij nog mijn lijstje met mooie dingen, bij wijze van laat kerstcadeau + een manier om het saaie weer van de laatste dagen wat op te vrolijken!
1. De Free People tentoonstelling spreekt mij om één of andere reden aan. Ik krijg er een beetje hetzelfde gevoel van de Ed Templeton-tenoonstelling in het SMAK vorig jaar.
2. Iets wat ik momenteel zo hard mis, het is dan ook sort of winter, maar ik kijk uit naar de dagen dat het frisse lentegroen tevoorschijn komt, tot dan ga ik gewoon staren naar deze foto.
3. Via Pinterest kwam ik een beeld uit de Couture Show 2011 van Dior tegen. Oh, my! Het dramatische van die show is iets wat ik in mode altijd geweldig vind. 't Is dan ook niet verbazend dat mijn favoriete designers McQueen, Galliano & Viviane Westwood zijn. En dat shows die mij bijblijven dezelfde hoeveelheid dramatiek en fladderende jurken vertegenwoordigen (denk aan de Chanel show met Lily Allen van een paar jaar terug).
4. Tatoooooooos! Hehe, stel dat ik er ooit aan begin, ik ga nooit kunnen beslissen in welke stijl of hoever ik wil gaan.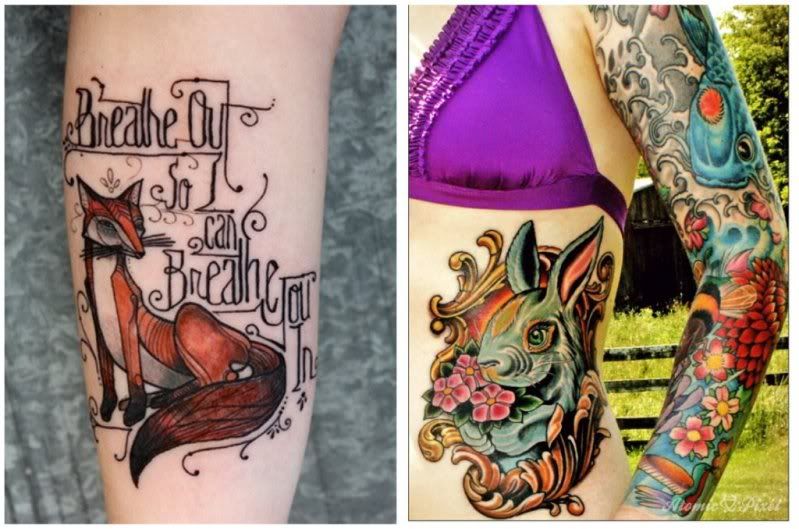 5. En deze is om als motto te gebruiken tijdens uw winterse vakantiedagen, wanneer de zon om 8u verraderlijk kwam piepen en tegen 9u compleet verdwenen is
En neen, u krijgt nog geen nieuwjaarswensen van mij, ik hoop (heeeel optimistisch) dat ik er nog in slaag om een eindejaarslijstje samen te stellen en tijdig in uw richting te gooien!