Deze week staat ook mijn Pretty Things lijstje in het teken van Wijvenweek. Bij deze krijgt u een erg wijvige opsomming, van dingen die vrouwen horen tof te vinden: kleren, schoenen, handtassen en meer pretty hebbendingetjes…
1. Kleedjes! Ik heb een chronische tekort aan kleedjes! Niet bepaald iets waar mijn 12-jarige zelf tevreden mee zou zijn, toen was ik meer een salotpetten kind of girl.. (maar geloof mij, als ik had geweten hoe freaking easy kleedjes zijn, dan had ik nooit meer een broek aangedaan toen ;)).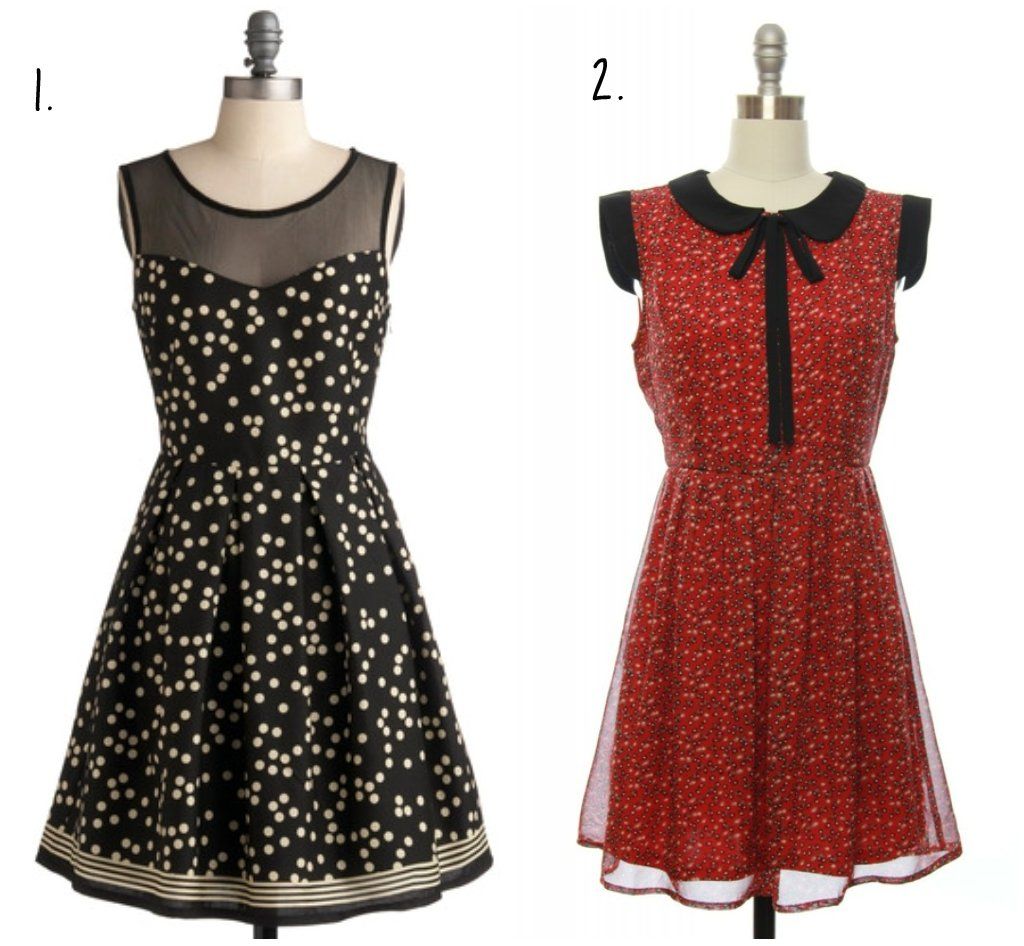 2. Vrouwen zonder schoenen en handtassen, dat is als gelijk welk ander cliché zonder clichématig kenmerk! Bovendien allemaal erg pretty exemplaren, helaas meestal ver buiten budget.
3. Ik draag meestal niet veel speciale dingen qua kledij, maar meestal gaat ge bij mij wel ergens een quirky detail terugvinden in mijn accessoires. Zij het een dinosaurus die één van mijn oorlellen bewoont, een paar grote ringen of een handgemaakte broche. Ik weet niet of het andere mensen opvalt als ik zo'n dingen draag, maar als ik een glimps van mijzelf opvang en mijn dino zie, moet ik altijd eens glimlachen.
4. Ik verzamel iPhone covers. Niet in het echt, want ik heb geen iPhone, maar wel op internet, ergens digitaal opgeslagen en af en toe kwijl ik daar eens op, vol afgunst omdat ik zoiets niet met mijn GSM kan doen.
5. Tenslotte nog een paar mooi vormgegeven wijze woorden voor deze week goed in te zetten. + bovendien erg toepasselijk, vind ik, want ik schreef mij vol goede bedoelingen in voor deze Wijvenweek, sprokkelde wekenlang ideeën in mijn notitieschriftje en schreef GEEN LETTER op voorhand… zucht.