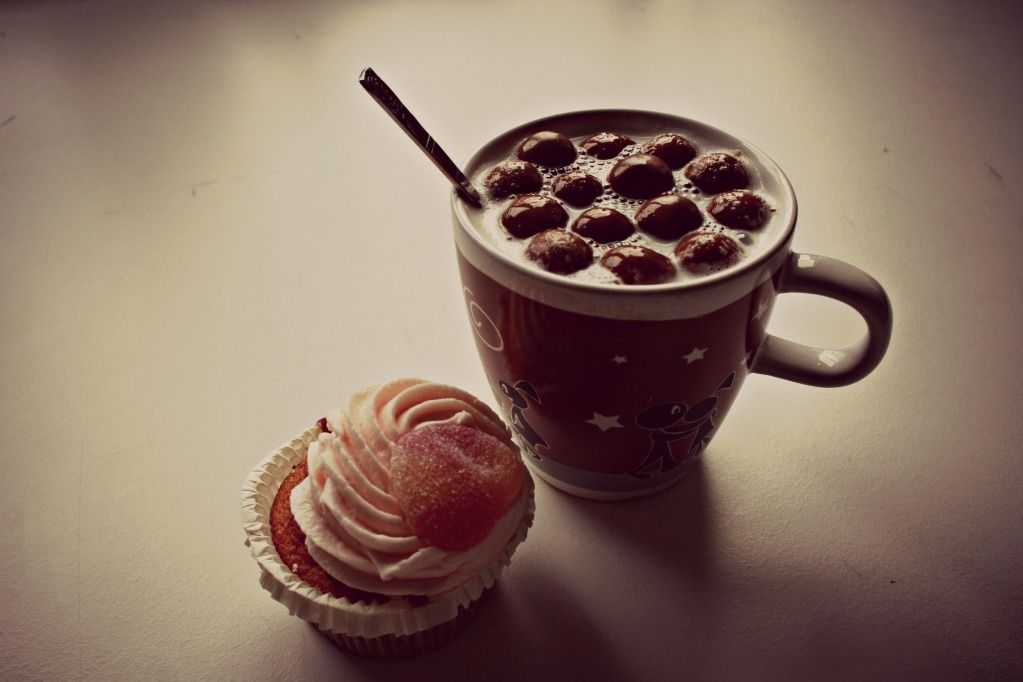 Eigenlijk is een chocolademelk-recept meer iets voor natte herfst of koude winterdagen, maar de maand april doet hard zijn best om mij ook op regelmatige basis te doen verlangen naar een serieuze kop warme chocolademelk. 't Is dan eigenlijk ook de enige warme drank die ik drink.
Het recept voor bovenstaande kop chocolademelk is super simpel:
1 tas warme melk (eerder richting heet)
tussen de 10 en de 16 Malthezers
Toevoegen, beetje roeren en done. Hoeveel Malthezers je neemt hangt een beetje af van uw hang naar zoet, ik heb niet graag te zoete dingen, dus bij mij zijn het er meestal een stuk of 10 à 12. Ahja en cupcakes zijn optioneel natuurlijk! 🙂
Zelf had ik nog nooit gehoord van chocolademelk met Malthezers, tot het ergens in een Hasselts café met veel smaak werd weggewerkt door een tafelgenootje. Thuisgekomen wou ik het per sé een proberen en it realy is yum! Ik sta nu dus helemaal open voor alternatieve chocolademelk recepten!