Ik ben nog een beetje in ontkenning dat het alweer vrijdag is. Het weekend lijkt nog maar net voorbij en er staat alweer een nieuw voor de deur. Examens zijn echt wel heel slecht voor mijn hoofd en ik ben nog niets eens echt begonnen. Tegenwoordig dagdroom ik ook dat ik afspraken met profs vergeet en op verkeerde momenten mijn mondelinge examens wil afleggen. De nachtmerrie versie van dagdromen als het ware. Niet tof. Misschien dat ik mij dit weekend op één van onderstaande DIY's ga smijten om mijn gedachten te verzetten…
01. Schattige handgemaakte bloempotjes van klei van Say Yes To Hoboken
02. Home Sweet Home Wall Art van JenLovesKev
03. Hoe cool is dit DIY reisjournaal van Last Days of Spring niet? Ik ben zelf bezig met een boekje over mijn Berlijn reis van vorig jaar te maken en deze post komt als geroepen!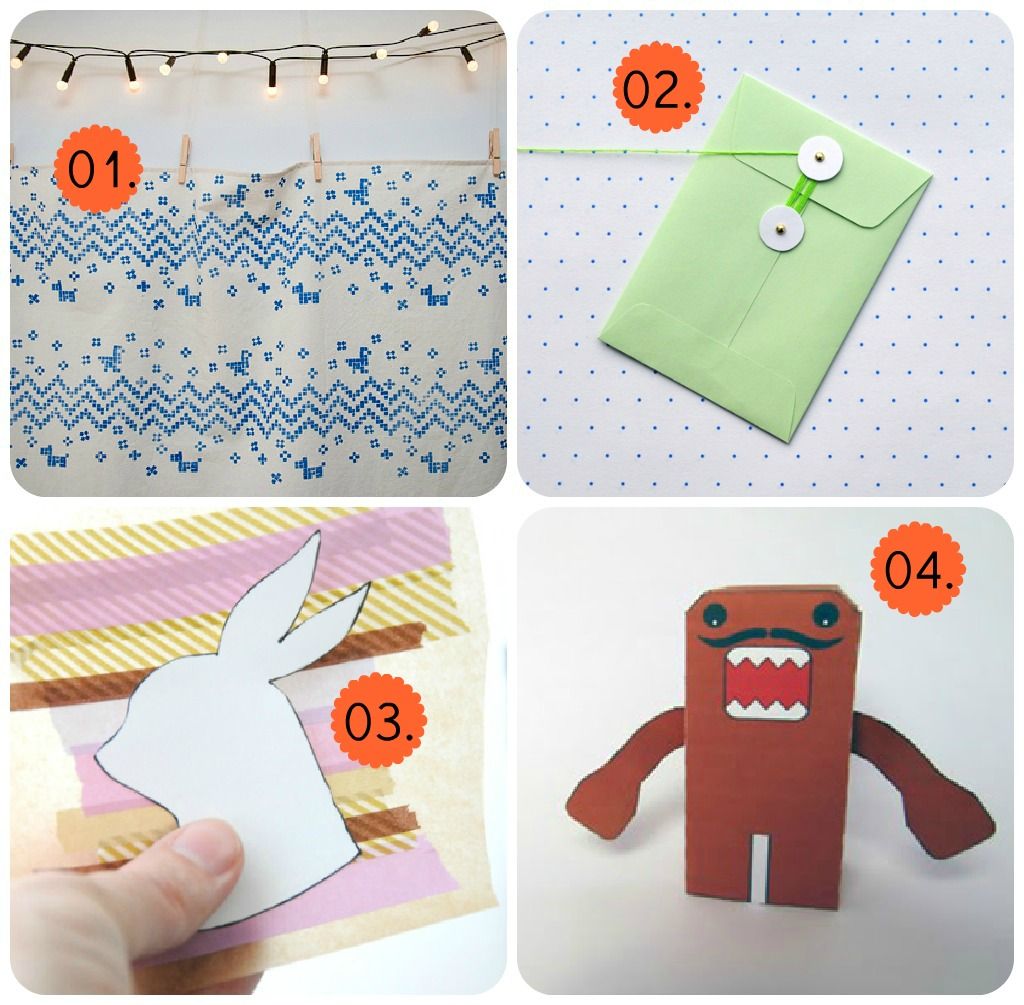 01. DIY om zelf übercoole gepixelde handdoeken samen te stellen
02. Een DIY voor enveloppen met zo een koordje, schattig enzo, via Minieco
03. Een makkelijke DIY om stickers te maken van Japanse Washi tape.
04. Toy A Day is de blog voor mensen die graag papieren speelgoedjes maken, onder andere deze Domo, maar ook nog veel (bv Steve Jobs & Le Petit Prince), veel meer!
Ook nog cool: