Whoep, weeral een nieuwe week, de dagen vliegen voorbij. Ik kan amper geloven dat December bijna voor de deur staat. Misschien is het omdat al mijn to do lijstjes en andere deadlines mij plots allemaal heel erg dringend beginnen aan te staren dat de tijd zo snel gaat. Of de dagen nu voorbij vliegen of niet, 't is alleszins de hoogste tijd om eventjes pauze te nemen en te genieten van een paar mooie dingen. 🙂
01. Op het eerste zicht lijken dit misschien gewone foto's van bloemen en planten in donkere vazen, maar de losse kruimels aarde geven al snel meer weg. Niet ideaal om in de woonkamer te plaatsen (hoewel mijn katten recentelijk een gelijkaardig experiment ondernomen hebben), maar wel heel mooi om zien.
02. Eigenlijk zo een eenvoudig idee, maar zo een mooi eindresultaat. Ik hou echt van deze tattoo. Moest ik ooit een sleeve willen, dan moet er sowieso een boom in, wie weet op deze manier. ♥
03. Ik hou heel erg van One Sheepish Girl. Haar hele blog heeft een soort onschuldige aantrekkingskracht en ze maakt de prachtigste dingen. Dat wordt nog maar eens bewezen door wat ze met onderstaande schriftjes gedaan heeft.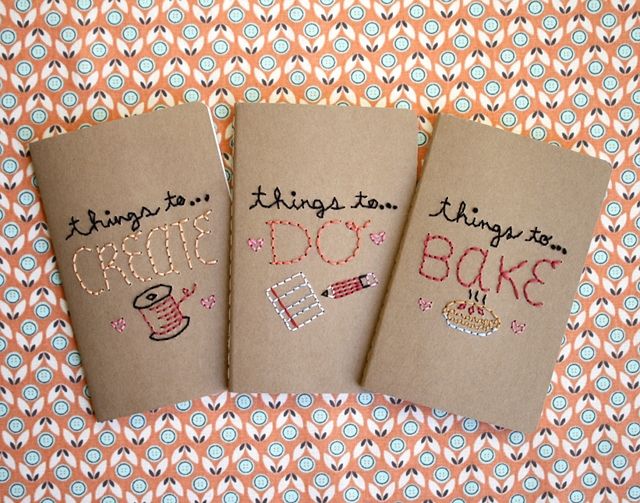 Bron: One Sheepish Girl
04. Beste kerstboom idee dat ik tot nu toe al gezien heb!
05. Wijze woorden. 🙂
Zo, wat staat er bij jullie op de planning voor deze week? Ik heb alleszins één groepswerk dat deze week zijn officiële deadline heeft, hoera voor minder projecten de volgende week! (en meer tijd om echt te gaan studeren ;)).
Btw, vergeet niet deel te nemen aan mijn give-away!