Aangezien iedereen aan het roepen was dat de wereld zou vergaan, had ik geen posts meer op voorhand geschreven voor na 21 December, zie dat ik te veel werk zou doen, dus moesten er vreemde schrijffouten in deze post staan, 't is al laat. Btw, ik hoop dat iedereen het einde van de wereld overleefd heeft?
Een niet onbelangrijk deel van de hele Kerst-ervaring is de tafel. Ge brengt daar meestal meerdere uren aan door, dus dat kan best een gezellige plaats zijn. Een beetje versiering is dus wel op zijn plaats. Ik zeg wel een beetje, want ook al schept gij/de mama/de oma het eten op in de keuken, vroeg of laat belanden die potten toch op tafel om bij te scheppen. 't Is dat je thuis zijt, want daar mag dat.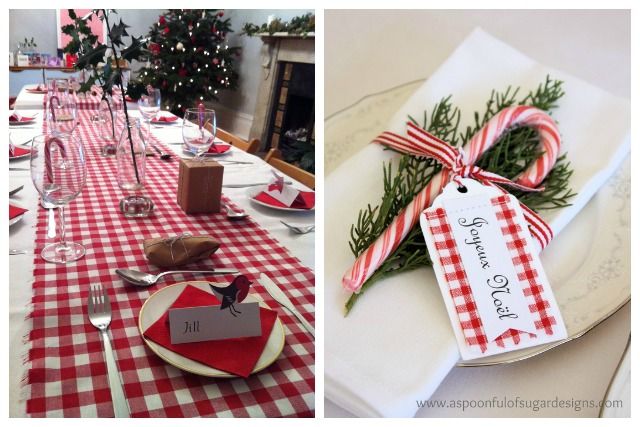 Eén van de dingen die ik altijd geweldig vind bij feestelijke tafels is een klein cadeautje voorzien voor iedere gast. Het kan zo simpel zijn als een snoep met een strikje rond, maar ook mooi verpakte pralines, een mini fotohouder of zo van die oerbritse Christmas crackers zijn leuk om aan je gasten te geven.
Verder houd ik heel erg van rustieke tafeldecoratie. Natuurlijk, organisch en als het nog even kan de doorlevende ipv de snijbloem versie. Voor mij geen plastieken tafeldecoraties of vreemde slingers op de tafel.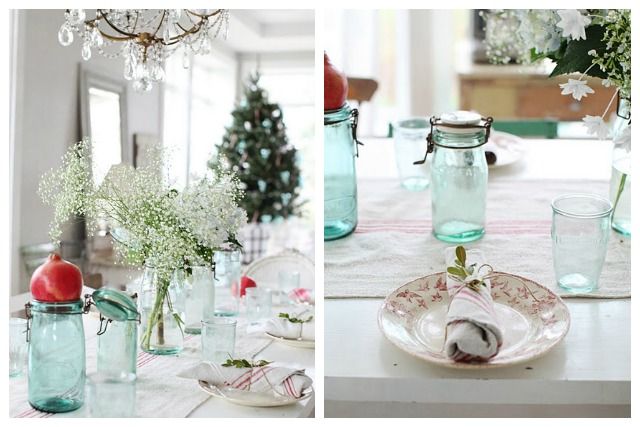 Hoe ziet jullie ideale Kersttafel er uit? Zwaar gedecoreerd of toch liever veel plaats voor de potten? Ik moet met Kerst zelf geen tafel versieren, maar met nieuwjaar ga ik mij wel proberen uitleven, hoewel ik nog niet weet in welke richting dat gaat gaan. 😛