Blokpauzes zijn er voor aan de ellenlange lijstjes to-do & projecten te werken die ge tijdens het blokken (ik kan mijn hoofd niet altijd even goed afzetten) verzint. En zoals ik al schreef, ik was van plan om deze maand het beste uit mijn pauzes te halen en uit de buurt van mijn computer te blijven. Ondertussen plakte ik mijn favoriete bloempotje weer aan elkaar (gesneuveld onder Loki), plante ik een paar plantjes (wiens potten sneuvelden.. door de katten) en sorteerde ik mijn verzameling stofjes!
Dat laatste was dringend nodig, want mijn stoffenrek zag er zo uit: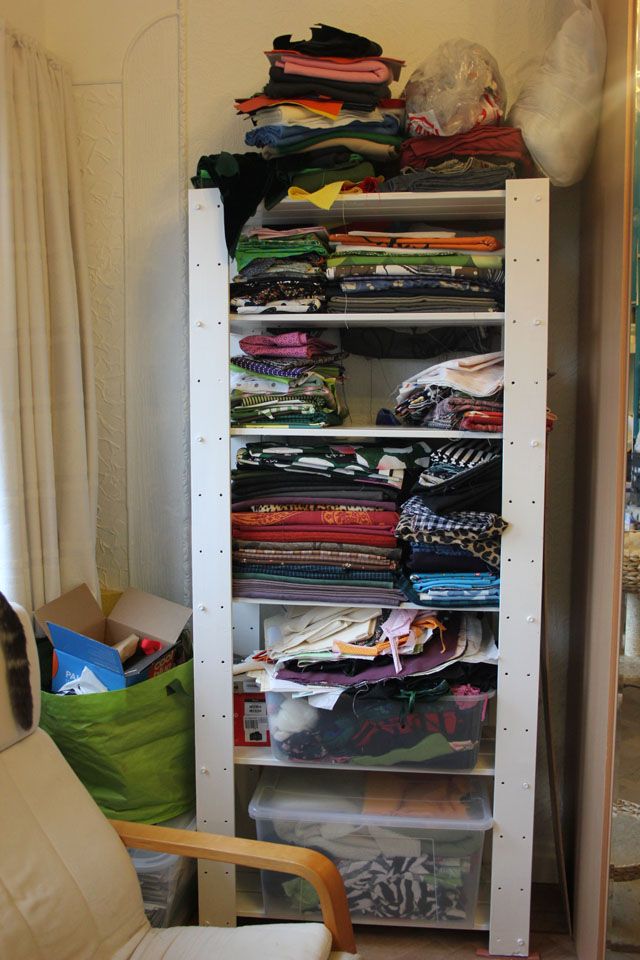 Halverwege zijn er al twee stapels weg voor alle duidelijkheid, anders zou ik een heel vreemde manier van rekken vullen hebben. 😛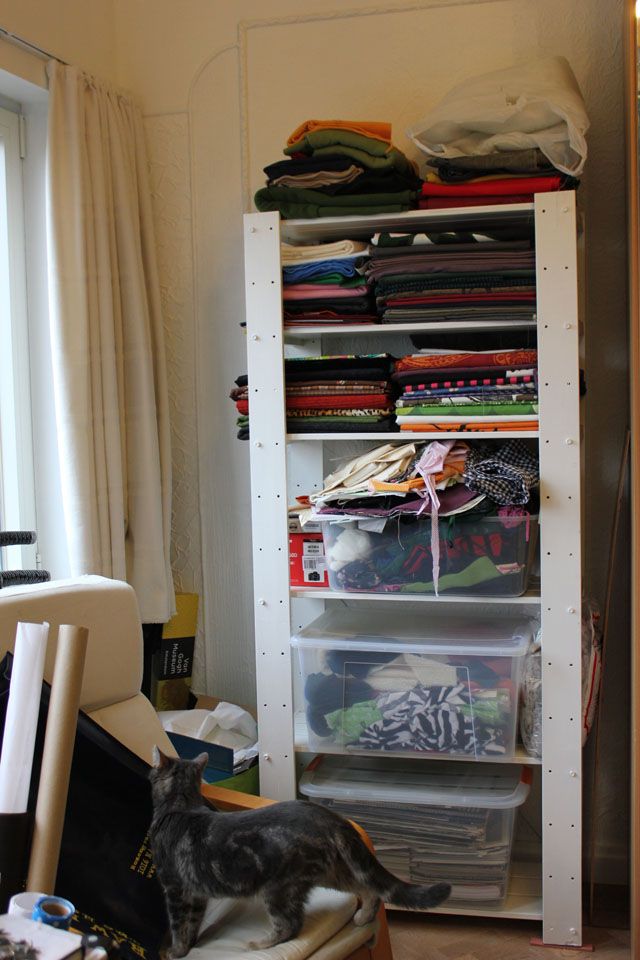 Altijd leuk om de "erna" te zien. Op mijn rek liggen nu vooral mijn grote lappen stof of mijn zware stoffen. Nog niet ideaal, vooral die bovenste doos (the box of shame ofte mijn doos met UFO's in.. ja ik ben daar allemaal met "bezig") kan stukken beter (en leger :P).
Alle dunne katoentjes zijn nu verhuisd naar de overkant van de kamer, naar drie vakjes van mijn Expedit. Totaal niet op kleur, maar perfectie is voor een andere keer. 🙂
De paddenstoel op de kast is trouwens het geplakte potje dat ik in het begin van deze post vermelde. De kaarsjes rechts op de kast zijn gewoon een barrière dat de katten er niet op kunnen. 😛
En nu terug naar mijn cursussen!