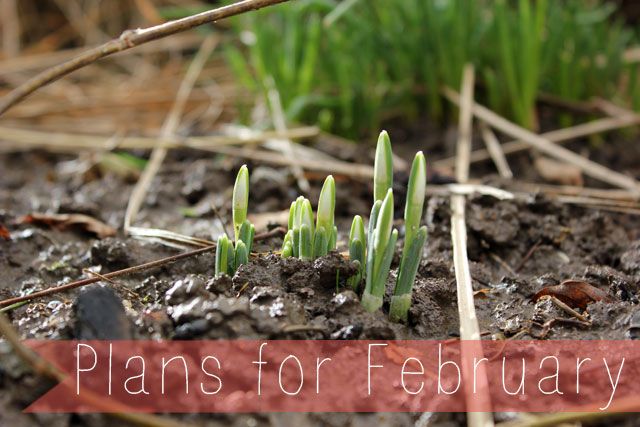 Jup, ge hebt het goed gezien, vanaf vandaag is deze blog tweetalig. Na lang overpeinzen en laten malen in mijn hoofd om toch maar niet tot een beslissing te komen, stond het eind December plots vast: ik ging in het Engels bloggen. De examenperiode was echter niet de moment om tweetalig te beginnen bloggen, maar nu die achter de rug is, heb ik geen excuses meer.
Voorlopig nog gewoon de content onder elkaar, ik ga nog een beetje moeten zoeken hoe ik het precies ga aanpakken. Naast tweetalig bloggen, heb ik natuurlijk nog een paar plannen voor Februari:
Een literatuurstudie & een planning voor mijn thesis maken (deadline voor het eerste is 7 feb al – aaah!) // Een paar tutorials posten // Een studentenjob vinden voor het tweede semester // Een museum bezoeken // Nog een nieuwe rok maken // Lenteschoonmaak! // Keuken schilderen // Een voorraadje spullen maken voor Let's LousART (en de inrichting van mijn kraampje uitwerken) // West-Vlaamse kringloopwinkels plunderen // Naar Parijs! (als het even kan)
// Hi there, English-speaking people! I've got some good news for you: this will be a bilingual (English – Dutch) blog from now on. After a long (loooong) time contemplating, I finally decided that I should stop thinking about it and just give it a shot. It might or it might not stick, although I hope it does.
I should warn you that my English is far from perfect (yet another reason I should blog in English, I can use the practise) and I have the tendency to make my sentences waaay to long. I promise that I'll try to work on that. And also stop talking in a posh British Shakespearian voice in my head when I write these posts.
I bid you good day! 😉
(PS: these are my plans for February: Make a literature study + a plan for my thesis // Post some tutorials on my blog // Find a new student job for the second semester // Visit a museum // Make a new skirt // Spring cleaning! // Paint my kitchen // Make some products for my craft fair booth at Let's LousART // Loot the West-Flemish second hand stores // Go to Paris (maybe, maybe,…)