Alweer zondag, februari lijkt wel voorbij te vliegen! Ik dacht dat ik veel vrije niets-doen tijd ging hebben na mijn examens, maar het zijn al drukke dagen geweest. Misschien maar goed ook. 🙂
// Sunday again, I almost can't believe February is passing by so fast! I tought I'd have a lot of free time and nothing to do after my exams, but I've been quite buzy. Maybe for the best. 🙂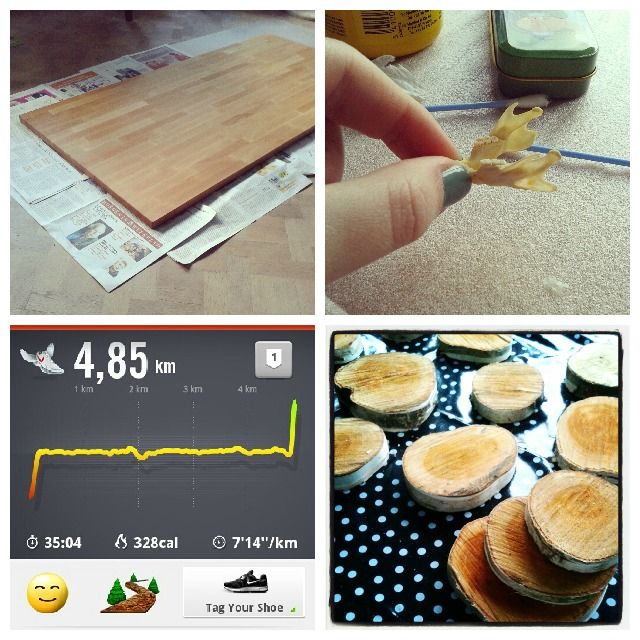 Ik bewerkte mijn nieuwe tafelblad met olie // Ik plakte eindelijk de onderkaak van mijn rattenschedeltje. // Na een maand (en langer) stilzitten achter mijn bureau, was het hoog tijd om nog eens mijn benen te strekken // Werken aan mijn opstelling van mijn markt-standje.
I oiled my table top // I glued my rat's skull mandible // After a whole month of sitting behind my desk I went for a run // Working on my craft booth arrangement.
Valt het op wat ik afgelopen week deed? Ik ging plasma geven (en kreeg op dag 2 een giga blauwe plek) en maakte broches, een mini-legertje broches.
// It's probably clear what I did last week? I gave blood plasma and made a small army of brooches.