Poeh, een beetje een late blogpost vandaag, maar na twee weken producten maken voor Let's LousART was mijn bureau een gigantische rommel die het grootste deel van mijn dag innam om op te ruimen. Stofjes, knipsels, scharen, papiertjes everywhere. Niet zo verbazingwekkend aangezien ik ook idioot veel dingen gemaakt heb. Althans, zo voelde het toch. 😀 Ik maakte:
Krimplastiek broches: 2 wasberen, 1 vosje, 4 uiltjes
Vilten broches: 5 oranje vosjes, 3 beige vosjes, 5 rode uiltjes, 4 beige uiltjes
Knuffelkussens: 4 uiltjes, 5 mini-vosjes, 3 grote vosjes
// Phew, it's a bit late for a blogpost, but after two very busy weeks of making products, my studio was an enormous mess. I spent the biggest part of my day cleansing my room from paper and fabric scraps. I'm pretty happy with what I made these two past weeks:
2 raccoon, 1 fox & 4 owl shrink plastic brooches
5 orange fox brooches, 3 beige foxes, 5 red owles and 4 beige owl brooches in felt
4 owl, 5 mini-fox and 3 bigger fox hugging pillows (literal translation for the dutch word I use for these stuffed toys/pillows)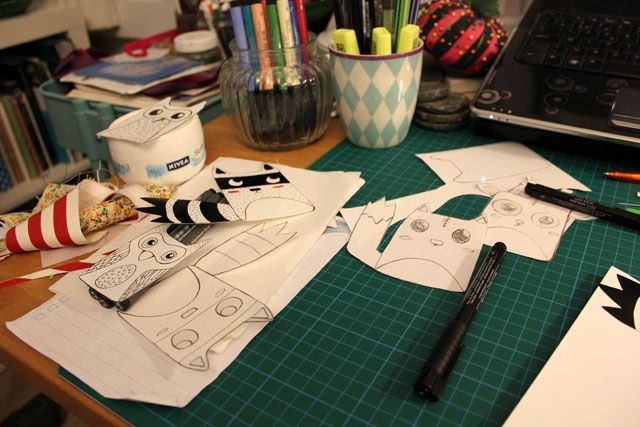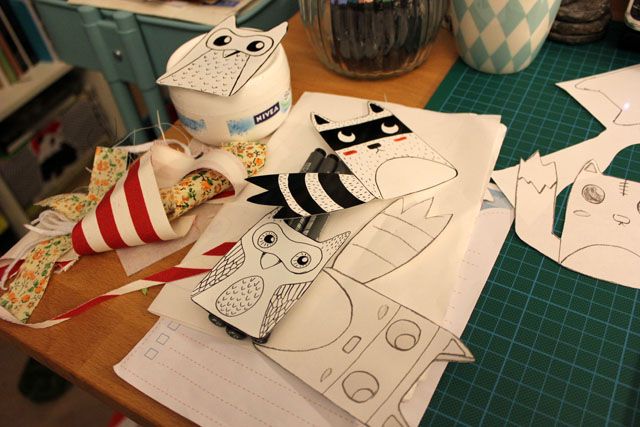 De avond voor de beurs: nog een paar kripplastieken broches maken. Ik apprecieer dat materiaal steeds meer, hoewel het moeilijk is om de afbeelding niet heel de tijd open te wrijven. + het in de oven steken is altijd erg spannend, die staarten kleven makkelijk aan het lijfje vast in een krul..
The evening before the market: making some shrink plastic brooches. I've started to appreciate the material more and more, although it still is quite tricky. I almost always rub over my drawing and putting my raccoons and foxes in the oven is always very unnerving, because their tails sometimes get stuck to the bodies.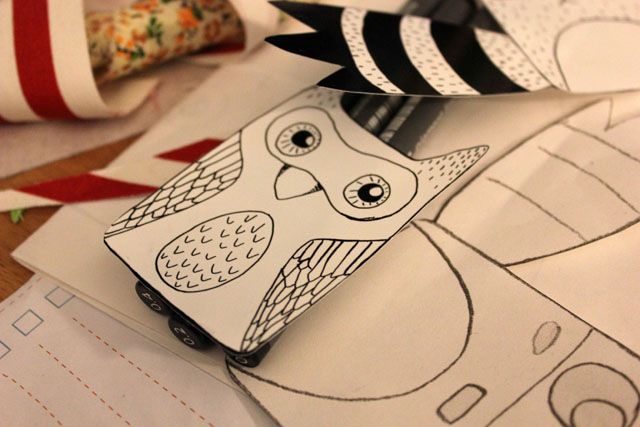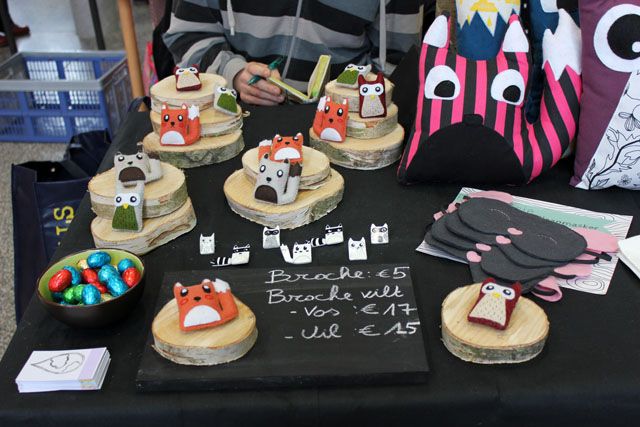 Zondag rond 10u trok ik richting Louisazaal en stelde mijn standje op. Hoewel er toch redelijk wat volk voorbij kwam, was de verkoop een beetje teleurstellend. Misschien lag het aan mijn verkoopstechnieken, misschien lag het aan het weer of aan mijn prijzen. Ondanks het tegenvallende resultaat ga ik mij wellicht nog wel eens inschrijven voor een marktje, ik doe namelijk nog steeds graag marktjes. (Ook al was dit mijn eerste Plutomeisje-marktje, het was niet de eerste keer dat ik achter een stand stond om producten te verkopen :)).
// Sunday was market day. Although the turn out wasn't really bad, quite some people came, I didn't sell much, which is a bit of a bummer. I still like doing markets, so I'm definitely going to give it another shot.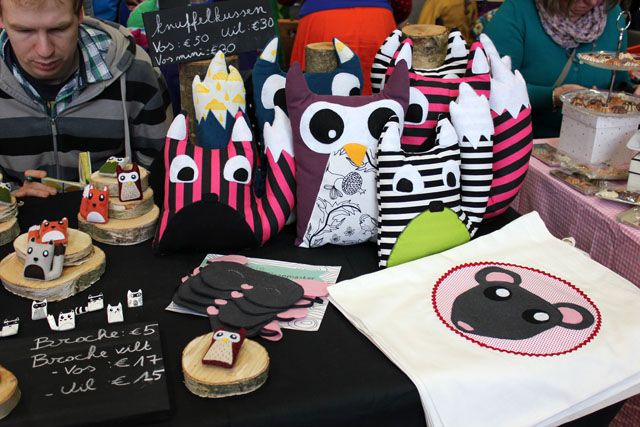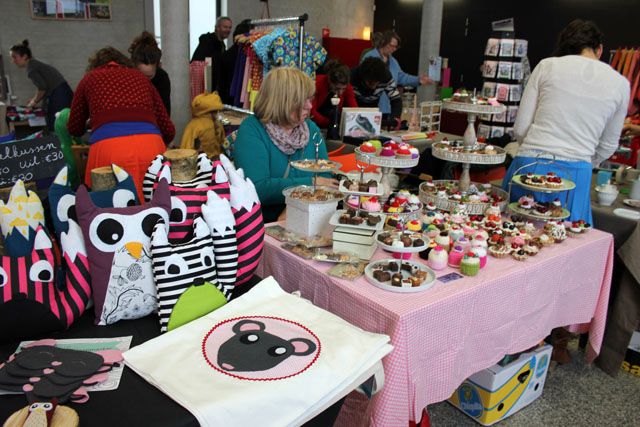 Alle producten die over bleven na de beurs komen natuurlijk op mijn webshop, maar eerst foto's nemen. 🙂
// All products left after the market will be put online, on my webshop, but first I have to take some pictures. 🙂
(ps: mensen die op een mail aan het wachten zijn van mij, excuses! Morgen ga ik daar werk van maken.)