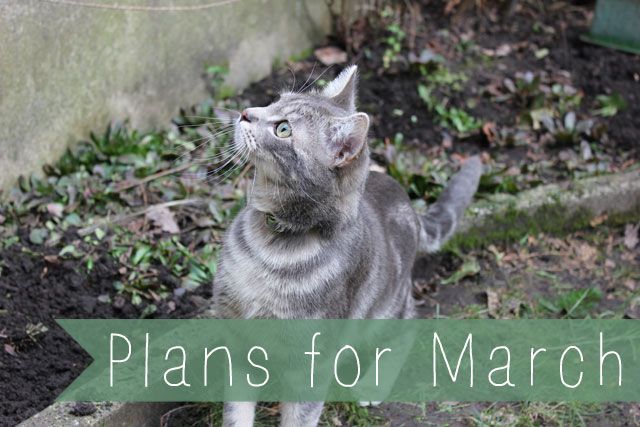 Loki mocht vandaag voor de eerste keer sinds augustus naar buiten. I know, ik ben een overbezorgd baasje, maar hey, ik wil geen overnieuwsgierige maar platte kat. 't Was leuk om hem steeds zelfverzekerder en speelser te zien worden terwijl hij de tuin aan het verkennen was. Ook leuk om foto's te nemen. 😀
Naast mijn kat aan de tuin laten wennen, heb ik nog een paar plannen voor Maart. Een paar daarvan zijn gerecycleerd uit mijn plannen voor Februari:
twee boeken lezen
een rok maken
kringloopwinkelen!
keuken schilderen (uitgesteld omdat er eerst nog andere aanpassingen aan de keuken moeten gebeuren)
1 foto per uur-dag
Hebben jullie plannen voor maart?
// Loki went outside for the first time since I got him. I know, I'm overanxious, but hey, I don't want a very curious but also very flat cat. It was very cool to see him get more and more sure of himself while he was exploring the garden though. 😀
Other than getting my cat used to the garden, I've got some other plans for March. A few are recycled from February:
read at least two books
make a new skirt
go thriftshopping
paint my kitchen
1 photo an hour-day
What are your plans this month?