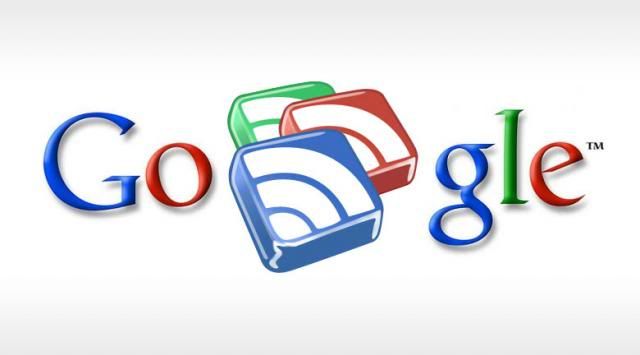 Gisteren verscheen er een onaangename boodschap toen ik mijn Google Reader opende. Google kondigde namelijk aan dat Google Reader vanaf 1 juli 2013 verdwijnt. Niet zo leuk nieuws als je Reader gebruikt om alle leuke blogs te volgen, maar gelukkig zijn er een aantal alternatieven (en vergeet niet om één ervan te gebruiken om mijn blog te kunnen blijven lezen, ook na 1 juli. :P).
Bloglovin – Zelf gebruikte ik deze website nog niet echt om blogs te volgen, Google Reader had net iets meer opties die mij konden bekoren, maar het is wel een makkelijke manier op je favoriete sites te volgen. Gemakkelijk om op te zetten, niet te veel poespas en je kan al je blogs uit Google Reader gewoon importeren. 🙂 Bloglovin geeft je trouwens de mogelijkheid om door je blogs te bladeren en de blogpost op de blogs zelf te lezen, terwijl je toch nog steeds makkelijk naar de volgende post kan navigeren. Super pluspunt!
Feedly – Ook deze website had ik al eens kort getest, omdat ik de app op mijn gsm had gezet. Iets ingewikkelder dan Bloglovin, maar ook hier kan je al je Google Reader blogs gewoon importeren, bovendien biedt te site veel mogelijkheden qua layout en kan je hier met tags en een "save for later" systeem werken. Beschikbaar via je pc & op mobile devices.
Flipboard werd mij een tijdje geleden als app aangeraden en kan ook gebruikt worden om blogs te volgen, maar biedt daarnaast nog veel meer opties. Flipboard vormt een soort digitaal magazine waarin al je sociale netwerksites geïntegreerd worden. Je kan dus blogpost lezen, maar ook tweets volgen, Facebook updaten en de laatste nieuwe Instagram foto's bekijken. Heel erg handige app, maar helaas niet beschikbaar op de desktop.
Je kan natuurlijk ook gewoon mijn Twitter of Facebook pagina volgen, daar post ik altijd een berichtje wanneer er een nieuwe post online staat. 🙂 Hoe volgen jullie jullie favoriete blogs? Hebben jullie een favoriet RSS-lezer?
//Yesterday I came to a sad surprise when I opened Google Reader. Google announced it would terminate the Google Reader service on July 1st. Since I use Google Reader to read almost 250 blogs, I'm not very happy, but I found some alternatives.
Bloglovin – I've used Bloglovin before, back when I was new to blogging and blog reading, but it could never really convince me, because it missed some features that were on Google Reader. On the plus side, it's super easy to use, you can import all your Google Reader blogs and put them into different categories. You can also view blogpost on their original blog within the Bloglovin site and click easily to the next blogpost on a different site, which I think is a really nice feature.

Feedly – Feedly is a nice replacement for Google Reader + they have a very nice app for mobile devices. Like Bloglovin you can import all your Google Reader blogs, but it's a bit more complicated than Bloglovin, you've got more options (like using tags and different themes and a "save for later" system).

Flipboard – I've used Flipboard on my smarthpone before, it's a nice app (no desktop option though) that integrates your blog-feed with your Facebook feed, your tweets and all your other social network sites like Instagram and Google+. It's an all in one app with a nice layout, which I really like.

Of course you can also follow my blog via Twitter or Facebook. I'll keep posting updates when a new blogpost comes online. 🙂 What do you use to follow your favourite blogs? Any websites or apps I should check out?