Tijdens de Kerstperiode stond ik een paar keer met dit boek van Selina Lake in mijn handen. Twijfelen en dan weer terug in het rek, want tijdens Kerstperiode dient de inhoud van mijn portefeuille vooral voor cadeautjes voor andere mensen. Ik kreeg het boek echter niet uit mijn hoofd, en zeg nu zelf, zoveel inspiratie in één boek, dat kunt ge toch moeilijk laten liggen?
// Around Christmas I've had this book by Selina Lake a few times in my hands, contemplating on buying it, but then deciding I needed the money for Christmas presents for other people. I couldn't get it out of my head though and to be honest, would you be able to say no to such an inspiring book?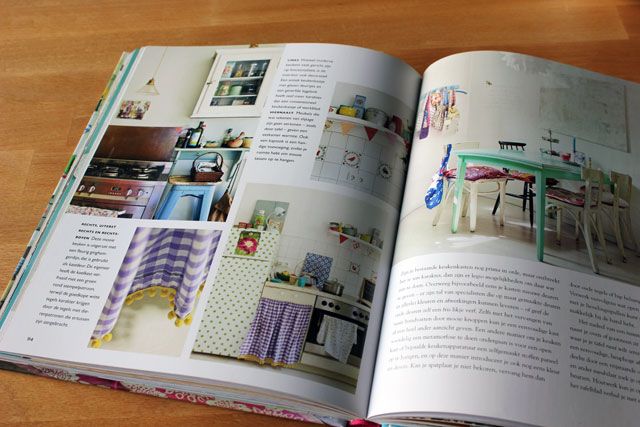 Ik hou heel erg van de rommelige, kleurrijke stijl die in 'Thuis Je Eigen Stijl' uitgebreid aan bod komt en wie bekent is met interieur blogs zoals Decor8, DesignSponge, Yvestown of Zilverblauw zal in dit boek zeker zijn ding terugvinden. Het boek is ingedeeld in verschillende hoofdstukken waarbij iedere kamer in huis aan bod komt, maar er zijn ook hoofdstukken over textiel of verlichting.
// I really like the colorful and messy style that can be found in 'Homespun Style' and if you're familiar with blogs like Decor8, DesignSponge, Yvestown or Zilverblauw then you will like this book a lot! It's has chapters on every room in the house, but there are also chapters on textile or lighting.
Ik heb het boek in een ruk uitgelezen en ondertussen al vaak opnieuw doorbladerd. Het kriebelt hier dan ook serieus om een paar van interieur to-do's onder handen te nemen (de keuken!) en mijn huis in ware "Homespun Style" een kleine make-over te geven. Gelukkig voor mij komt het rommelmarkt seizoen eraan. ^-^
// I read the book at once as soon as I could find it and I've browsed through it. I've been itching ever since to get some things ticked of from my interior to-do list (my kitchen!) and to give my home a small make over in true 'Homespun Style'. Luckily it's almost flea market season. ^-^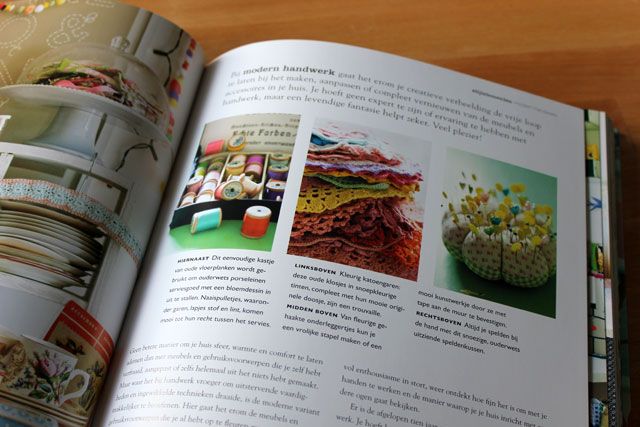 Wat vinden jullie van deze stijl? Zouden jullie jullie huis of appartement zo inrichten? Ik hou wel van de felle kleuraccenten en het idee dat de meubels al een beetje geleefd hebben, zo moet je er tenminste niet bezorgd zijn dat de katten er net iets te enthousiast op springen. 🙂
// What do you think of this style? Would you decorate your house or apartment this way? I really like the colorful playfulness of this style and I also like the idea that the furniture already has lived a bit (and can be mended with a lick of paint), so you needn't worry whenever the cats are playing a bit to enthusiastically. 🙂